From the very age, you understand your surroundings and become aware of all the happenings, probably discipline, you might have come across, is needed in almost everything that one ought to do. It is vital for parents to focus on a child's discipline from the very age he or she is fragile so as to make sure they turn out to be good human beings. There are various books out there talking about discipline strategies and how one can guide their children. Though how discipline can vary from child to child it is fundamentally based on certain types. In the subsequent paragraphs, we will look at various discipline strategies in parenting.
Discipline is the Key: 
As much as it is important to indulge your child in various sorts of fun activities, their whims and spoil them with all the sweets, it is vital to make sure that there are certain boundaries to all of it. Thus discipline becomes as important as any other values, in fact, even more, taught to a child from the early.
Following are some of the discipline strategies in parenting:
Communicate/ Positive Discipline: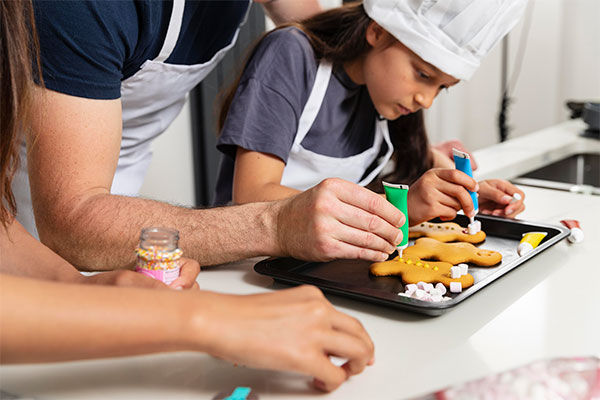 Sometimes kids are ready to do whatever their parents ask them to do but most of the time they are reluctant in doing things that are tiring, hectic, and especially no fun at all, like school homework. In this case, a parent can just not force their kids and make them do things. This will only make children more stubborn and inculcate the habit of arguing with parents. In this case, the best thing is to communicate in a positive manner. Instead of running away from the problem, no matter how little it seems, teach your children the discipline of facing the problem. This can be done by looking at the various alternatives that are at their disposal and start working on them together.
Visit: behavior management strategies for parents 
2. The Attention Basket: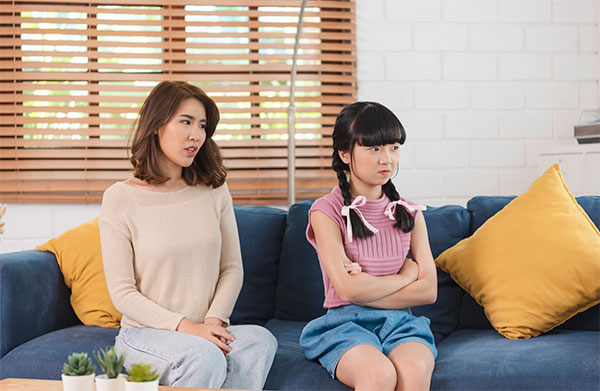 For this make sure you understand one thing very straight and clear – Children need attention. If a parent fails to provide their child with the attention they will seek out the same with bad and boisterous behaviors. Because even though this might seem irrelevant to an adult, but to kids, even bad behaviors fall in their attention basket. But by giving attention one doesn't have to be by their child's side round the clock and throughout the week. It simply means to be with them at least a few hours a day and enjoy with them what they like doing. This will make sure that your children listen to you and respect your words.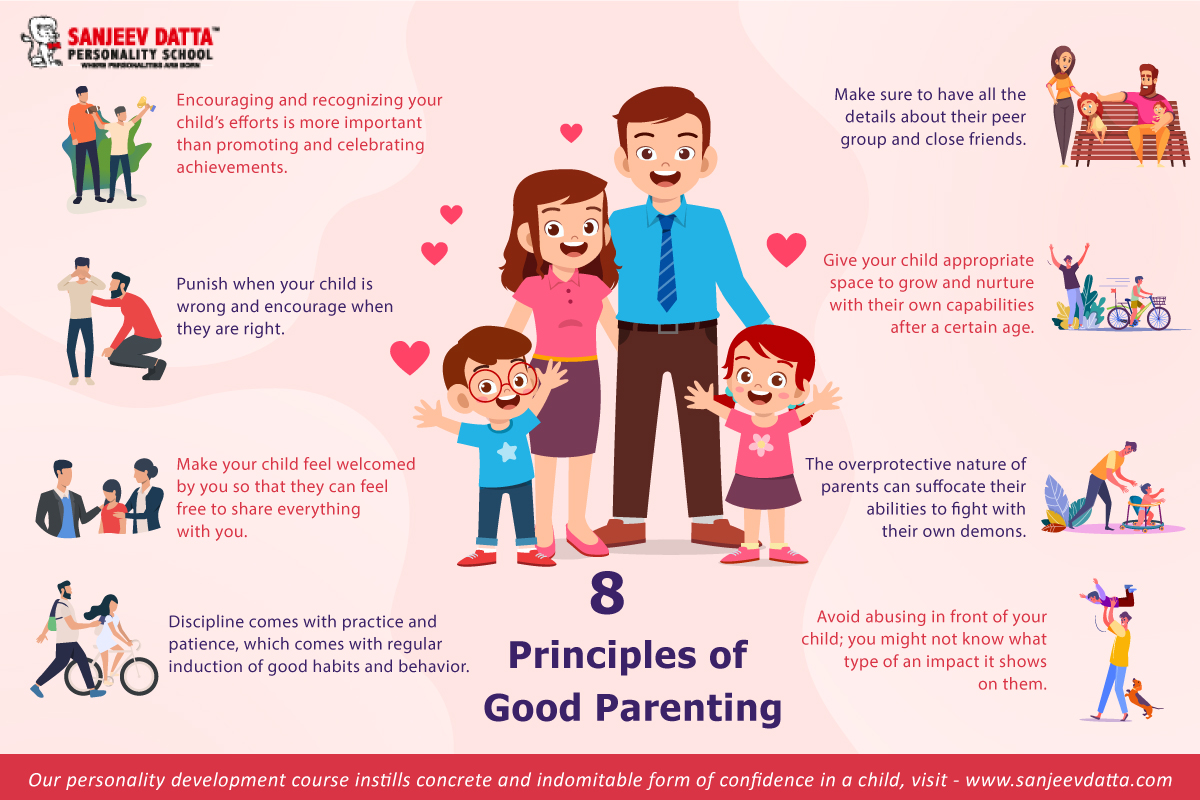 Visit: parenting mistakes to avoid 
3. Train do not just Say: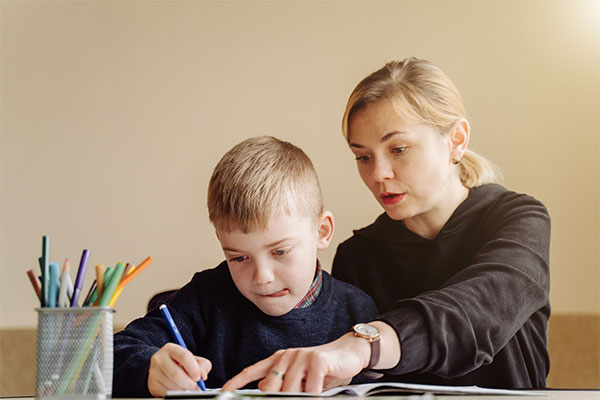 Discipline is not something that anyone is born with but something that one learns over a period of time, only if or she is willing to. Thus, if you keep asking your children merely to do things without actually teaching them and practicing the same over and over it might not be effective at all. One of the best ways to discipline your child is by teaching the right behavior or to a particular situation and then making them practice the same over and over. The best way to do this is Role-play. Create an imaginary situation and see how your child behaves in it. Then teach them what was wrong with their behavior or response.
Visit: how to parent an anxious toddler 

4. Behavior Discipline: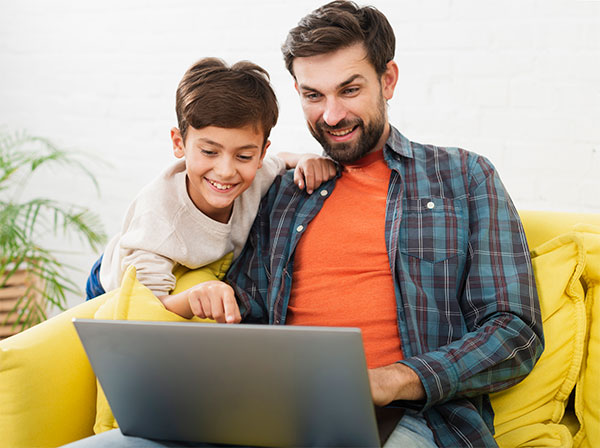 As a child grows, there is a whole new set of emotions they go through because of the hormonal hum drum within. This can lead to various responses and behavior that both the child and the parent might be unaware of. One of the major changes that can be witnessed is in the behavior of a child which generally becomes more annoying and irritating. This can be discipline if the parents follow the rule of Behaviors Discipline. The rule is to praise the good behavior of a child with applause and small gifts and to ignore or overlook the bad and unjust behavior without reprimanding or criticizing. When they feel that their bad behaviors don't affect you or bring any results they will automatically cut it off and behave in a manner that is being appreciated. For this one can also opt for personality development classes.
Visit: good habits for kids 
5. The Importance Of Boundaries: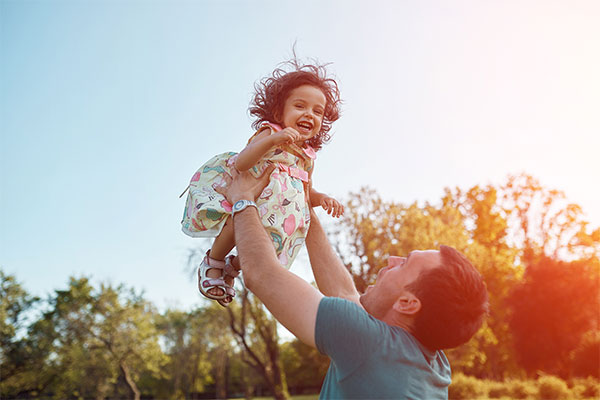 one of the most important discipline strategies in parenting is setting up emotional boundaries for kids. Setting up emotional boundaries can be very important both for your and the child's mental and emotional health. But teaching this can be quite hard considering that many adults themselves cannot understand it. For getting started make sure that you put forth your expectations to your child in a very explicit manner. Make them clear about what you want them to do or how they should behave. This will make it easy for them to know your needs. In the same manner, ask them what they like or they don't, how they like to be treated, and the likes. This will make sure that you both mutually understand each other and make peace with certain facts.
Visit: virtual classroom etiquette for students 
Above are the basics of almost all the discipline strategies in parenting. Other than this, it is vital to understand that it is crucial for parents to maintain positive communication even if the level of understanding between them and the child is not much. It is more vital to speak than to keep silent for peace.
Personality is developed through the ounce of character traits from the interaction with the environment as each child comes with inner wiring that can be tweaked, now as a parent, you should take the step forward in tailoring your parenting tactics to the distinct sensitive components of your children. Early on parents can aid their child's character traits rather than in defiance to them. Smart parents invest not just for their children's future, but also in developing their child's inherent potential and personality skills which leads to success. The way forward is to invest highly on personality development for kids as our personality development course in Delhi and our personality development course in Gurgaon purveys to your needs.
Through our personality development for kids:
Concentration development
Character presentation
Podium Speech Training
Expressive Ability Enhancer
Body Language
Dialect Diction and Voice Modulation
Communication Skills
Phone Etiquette
Social Boldness
Expressions and Gesture Training for School Performances
Interview Training
Presentation Training
Meditation