Behavioral management is a type of behaviour change that emphasizes keeping things in order. It is a less severe kind of organized behaviour modification that focuses on developing and maintaining beneficial habits while discouraging bad ones. In a behaviour management plan, children are held accountable for their conduct, positive behaviour is encouraged and scolding, or lecturing is eliminated, which is rarely helpful in altering behaviour, and the behaviour management strategies for parents are very necessary as the children would learn from them only.
It is impossible to overestimate the significance of behaviour management. It's not simply about punishing or rewarding undesirable behaviour. Rather, it's about putting in place measures to encourage kids to behave in ways that will help them get the most out of their education. Effective behaviour management requires the development of good learning partnerships and naturally encouraging children to learn. The term 'intrinsically motivated' is significant because it refers to youngsters who are driven for reasons that are internal to them, such as enjoyment or making them feel better about themselves, as opposed to extrinsic motives such as stickers, money, and so on.
Another essential component of behaviour management is personality development. Every person has their style of acting, reacting to emotions, seeing things, and viewing the world. What a person observes during his youth and, more significantly, during his growing years shapes his personality. The way a person is raised has a significant impact on his or her personality. Personality also has an impact on our thoughts, beliefs, values, and expectations. Our attitudes toward people are influenced by our personalities.
Personality development prepares a person to make his or her mark in the world. Individuals need to develop their unique styles so that others can copy them. Never follow in others' footsteps. Be an excellent role model for others. As a result, you become more attractive and face the world with a smile.
Personality development aids in the development of a good outlook in life. A person with a pessimistic mindset sees a flaw in everything. Rather than cribbing and blaming others around you, examine the problem as a whole and try to come up with a suitable solution. Keep in mind that if there is a problem, there must also be a solution.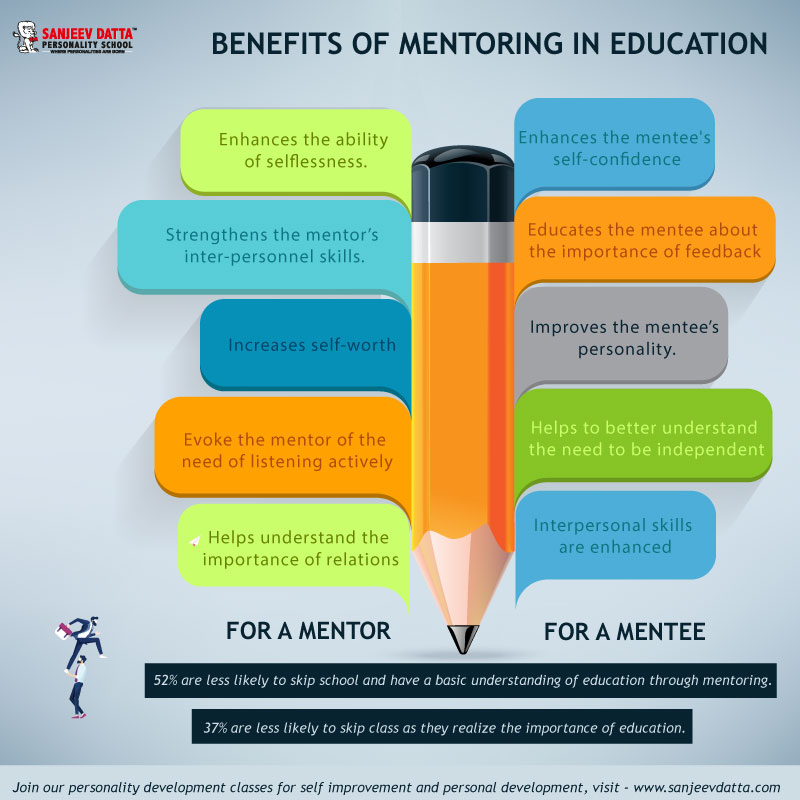 Now, let's talk about personality development for kids, every kid is born with a distinct personality, but the environment in which the child is reared also has a significant impact on the personality. Parents, teachers, and caregivers have an ongoing duty to influence the development of desirable personality qualities in their children. A child's personality has numerous dimensions, from confidence, courage, and self-esteem to how they treat and respect others. You can observe your child's personality emerge between the ages of three and six. This is the ideal moment to inculcate in them some beliefs and habits that will help them grow into positive people. You become the single most influential element in your child's personality development since youngsters learn and mimic their parents' behaviour. The greatest approach to offer kids a self-assured upbringing is to gently promote good personality characteristics in everyday acts.

Here are some effective behaviour management strategies for parents: 
Pay attention to what they are saying: 
Children are always clamoring for attention. As parents, you can carefully listen to their experiences to instill confidence and security in your organization. This establishes a precedent for children to be good listeners and builds their confidence.
Visit: confidence building activities for kids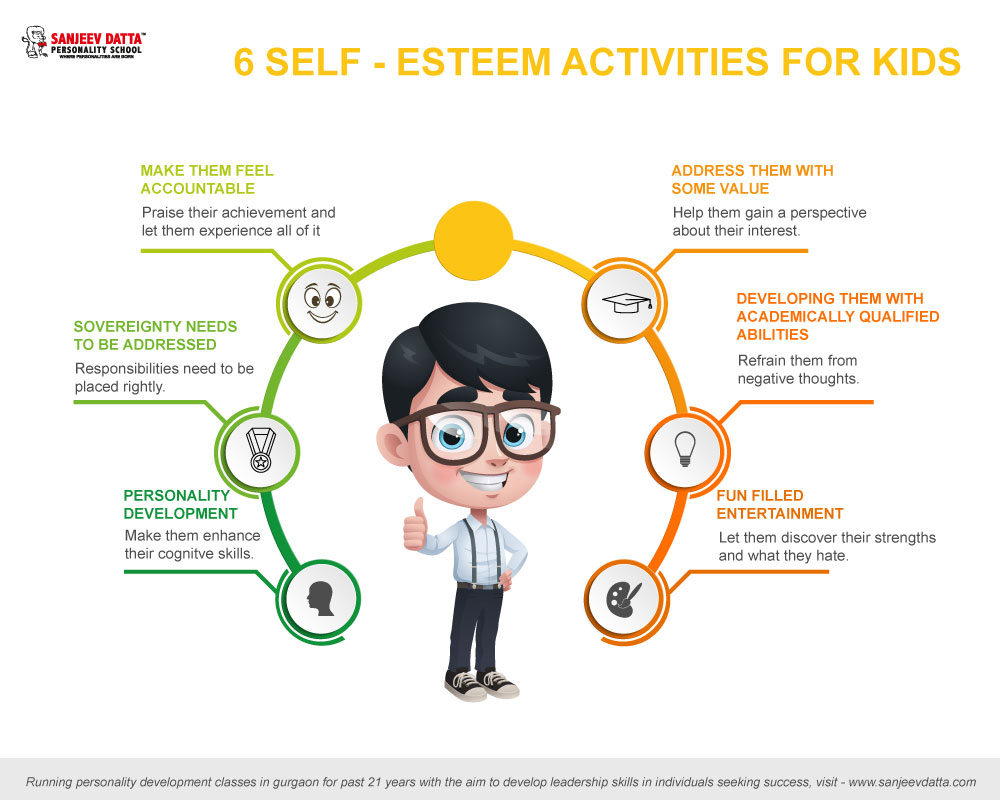 2. Be Kind to them when they make Mistakes: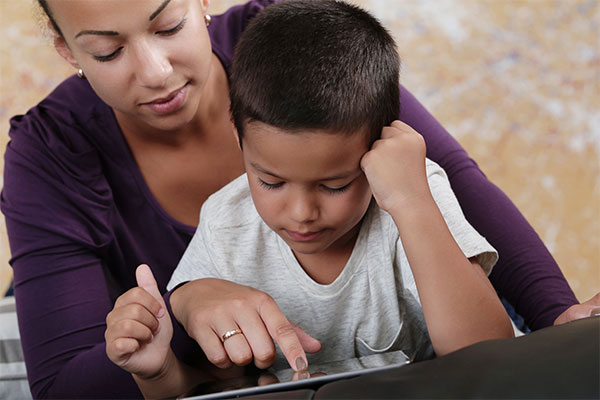 Many parents show their displeasure when their children do not meet their expectations by blaming them for not being competent enough. As parents, you must identify and promote each child's particular abilities. You can help a youngster improve his or her weaknesses without affecting their self-confidence.
Visit: effects of peer pressure
3. Avoid Comparisons: 
One of the most crucial and essential behaviour management strategies for parents is to make your child feel special by respecting the child's individuality. It may be quite damaging to your child's individuality to compare him or her to other friends, family, and neighbors. Always making comparisons between yourself and someone else makes the youngster believe that they aren't as capable as they think they are. First and foremost, you must respect the child's individuality.
Visit: parenting mistakes to avoid
4. Set Screen Time Limits: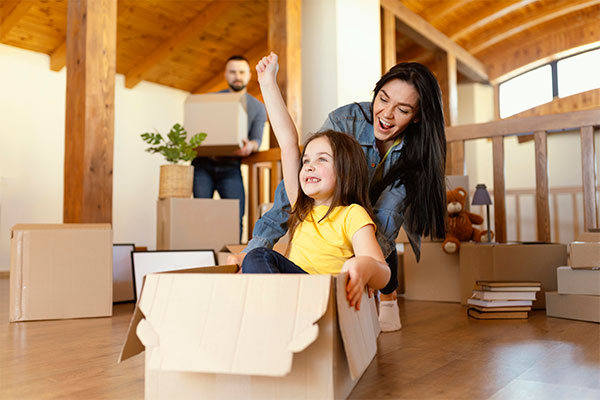 Parental concern about gadgets is a relatively recent phenomenon that is affecting a growing number of families nowadays. Addiction to playing games on devices reduces the time for social contact. To keep your youngster away from electronics, spend more time playing games and traveling with him. Teach your youngster to value the people he meets and the things he sees more than the stuff he sees on a computer.
Visit: importance of social development

5. Encourage self-reliance: 
Parents of toddlers tend to take up all the kid's tasks to stop encouraging the child to develop any sense of independence or self-reliance. In addition to being kind and loving, it is also vital to teach children the basics of self-management. It's okay for your child to be autonomous in certain areas like packing his or her schoolbag, cleaning his or her teeth, and doing homework. In addition to learning life skills, children also develop a stronger feeling of responsibility.
6. Be a Good Parent by Practicing Gentle Parenting: 
As a parent, you should never physically punish your child for his faults or shout at him for them. Justifying their misbehaviour with patience is an efficient method to bring about the desired shift in their thinking. Help him grasp the cause-and-effect relationship by explaining, or by having him experience the effects of his actions.
Visit: role of education in character building
Personality development classes are also available for those who wish to improve themselves further. Many personality development institutes are put up to assist people to improve their personalities. There are many institutes available-
1. Change Institute
2. Lyra Academy
3. Mindskillz
4. Perfect Trainer
5. Regal Unlimited, and many more are there.
Behaviour management strategies for parents are very important as we have discussed above and as well as personality development is a part of behaviour management is also a very important part of a person's life as well as for the development of our children. Running the best personality development institute for the past 22 years with the aim to develop leadership skills in individuals seeking success.