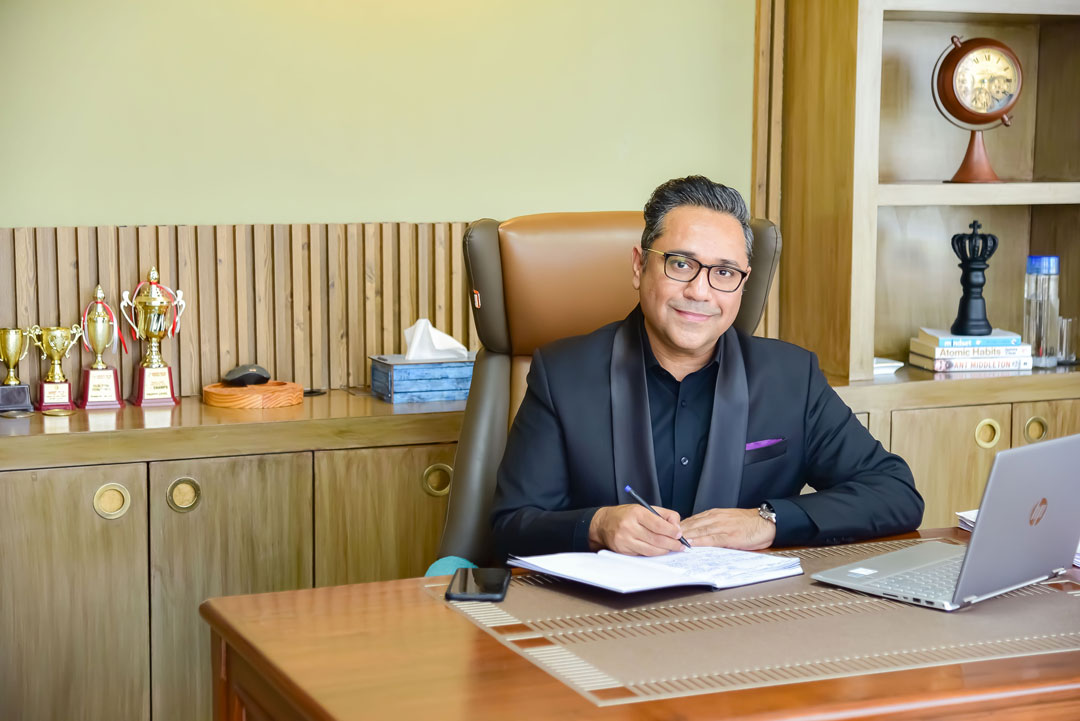 A relentless explorer of theatrical emancipation, human consciousness and behavior, Sanjeev Datta's passion is to empower minds. His focus is to create a new you in you.
For the past two decades, Sanjeev Datta has served as an indelible mentor, philosopher and guide to thousands of individuals. A recognized authority in leadership development, theatre-induced-confidence building measures and inculcation of peak performances; Sanjeev Datta has consistently been working towards humanitarian endeavors. He even invented the unique and rare Theatrical Action Method (TAM) to boost confidence in kids/individual.
He is the formulator of unique & scientific "Theatrical Action Method" for personality transformation & personal development that helps in boosting confidence and transforming personality.
He has conducted more than 500 teacher /student/corporate training seminars in almost all major schools/colleges & companies of Delhi-NCR

He has been listed as Trailblazer by the Economic Times in the field of education.

He has been awarded & featured as 'Educator' by the Times of India

He holds the repute of conducting training internationally. He has trained students at London school of dramatic Arts too.

He has more than 20 years of experience in the field of Personality Development.

He is the man behind the MISSION TO MAKE INDIA CONFIDENT.

He is a Miss India org. Panelist & technical jury member for all national pageants like Miss India,Mr India & Miss Diva. He trains & mentors all delegates who represent India at the international Pageants like Miss World, Mr World, Miss Universe.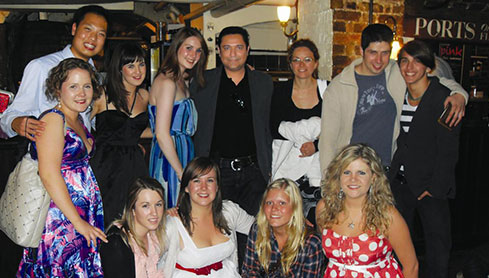 What began as a young man's selfless desire to cherish and value everyone's personal growth has now transformed the quality of so many lives. Since fathering the Strength's theatre academy's very concept, right from its embryonic stage, Sanjeev Datta has today, left no stone unturned. He has touched thousands of lives and created Winners!
Sanjeev Datta has studied and been exposed to various international cultures, innumerable theatrical skills- from traditional colleges to even the London School of Dramatic Arts. He struggled and audaciously faced challenges. As a result, today, he has the unique ability to blend theatre and drama with life skills. As a teacher and mentor, Sanjeev Datta has taught to thousands of individuals on how to develop winners within themselves. Those who could barely speak, perform now. Every form of insecurity, vulnerability, depression and under-confidence was transformed into infectious zeal, mettle and fervor.
His commendable life journey has also been featured at The Times of India's coffee table book called Trailblazers in 2012. He has also been awarded the laurel of being the Educator 2013 to respect his personal journey and the power of his mentorship.
He strongly believes that all individuals have dynamic personalities. But intense stress, peer pressure and competition intimidate these nascent personalities in detrimental ways. He introduced the Theatrical Action Method to create massive changes in children & adults. This method focuses on unique individual exposure for every individual.
Strengths Theatre Academy has also witnessed immense progress under the motivational and flawless guidance of Sanjeev Datta. His reputation of creating winners has earned him and the institution infinite number of praises and respect from the parents of school goers, teachers & other individuals .
Sanjeev Datta also mentors expert trainers that have been selected by him after a rigorous scanning procedure. They are taught about the class modules every week. Thus, adding panache, energy and dynamism in them. Every trainer from the team has to pass these modules and demonstrate their positivity and transformation capability. The Strengths Quality Team also runs frequent quality checks to ensure fruitful results.
Join Over
100,000 Students
for exclusive personality development training.
Foundation Skills for a Successful Journey of Life