The importance of beauty pageants around the globe is more nuanced than it may first appear. From one vantage point, concepts like beauty and democracy are identical everywhere in the world. Furthermore, the inclusion of girls from all over the world, regardless of color, religion, or political affiliation, helps to blur national boundaries and eliminate biases of all kinds.
A girl's self-esteem and her realization that physical attractiveness is not the primary factor in success are both boosted by widespread public acclaim. Since competitions at any level entail both physical and mental challenges, they also provide an opportunity for growth. Therefore, every girl or young woman should be more cognizant of the fact that success is directly proportional to effort and persistence.
It's no surprise that so many preteen girls dream of competing in beauty pageants. They imagine themselves as winners, being crowned the most beautiful, and wearing a dazzling crown. But why should we encourage them to participate in the beauty contest?
Young ladies can obtain countless benefits and important life skills from participating in pageants. One of the competition's greatest advantages is that one need not "win" to gain from it.
Possible benefits include (but are not limited to) the following points highlighting the importance of beauty pageants: 
She will find out that she can accomplish more than she ever thought possible. She will gain confidence and self-esteem as she continues to develop and succeed. 
Discipline, Willpower, and Resolve:
These traits are necessary for any effort to provide positive results, whether in terms of health or performance. A young woman's motivation stems from her passion for something, and when she is inspired, she learns to establish and pursue her goals. As she works toward her goals, she will learn to control her impulses and exert more control over her life.  She can join personality grooming classes to gain many of these qualities quickly.  
Without a doubt, she will gain poise as she progresses through the competition, both in one-on-one interviews and on stage in front of an audience.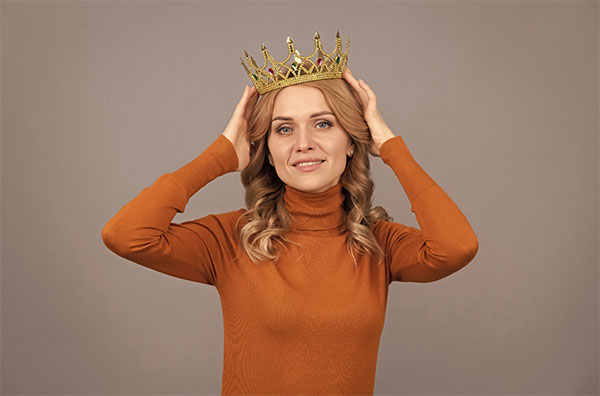 She will surely find competition to be a character-building experience for her. People develop attributes such as grace under pressure, tenacity, resolution, discipline, initiative, and work ethic, among others, through experiencing defeat.
She'll learn the importance of maintaining a cheerful demeanor, cooperating with her teammates, and accepting setbacks with grace. 
To make it look her best during the competition, she will be urged to eat well and exercise. 
Visit: pageant body language tips
Preserving one's hygiene and taking satisfaction in one's physical attractiveness is a natural consequence. 
Because the interview is such an important element of the competition, she will be encouraged to improve her speaking abilities, explain herself, and project her personality. Young women praise us again and over for the interpersonal skills they learn as a result of their pageant experience. She will feel more at ease and comfortable in an interview process after passing through the pageantry procedure. 
Friendships with Particular Bonds:
This is one of the candidates' favorite benefits. They will go through a wide range of emotions in a short amount of time and build quick yet lasting attachments. Many finalists become each other's bridesmaids and lifelong friends. 
If you don't set goals, you won't achieve them. Life is incomplete without goals and desires. Pageants encourage goal-setting and will motivate a candidate to explore her soul, consider the future, and devise a strategy for getting there. The pageant can sometimes serve as a stepping stone toward achieving those objectives. 
Shy Girls can benefit a lot from pageants. Initially, the shy disposition can clash with the thought of competing in a pageant. But they would be pleased with themselves that they did. Pageants are excellent training for dealing with shyness and social situations.  
Improving Connections with Family:
Does this sound plausible? Improving connections with parents Yes, it is! Going through the process of planning for the competition and experiencing the event enhances relationships and strengthens family ties. It is not just the pageant participant, but virtually their whole family participates with them. 
When a young woman recognizes she isn't competing with the other participants, you know she "gets it." She competes with herself to better herself. That is true, as hackneyed and clichéd as it may sound. However, preparing for the pageant can be a very daunting task, here contacting the best pageant trainer can be of immense help. 
In conclusion:
Beauty pageants are a means of honing, polishing, and sharpening one's outside and inner character. A young lady achieves success when she develops into the finest person she can be. It'll be the frosting on the cake if she wins the competition and takes advantage of the chances that come with it. As a parent, friend, or cousin of a contender, you may want to look below the fun and frivolity on the surface.  Hopefully, by now, you would have realized the importance of beauty pageants. 
Why Sanjeev Datta for Pageant Training? 
He is a Miss India org. Panelist & technical jury member for all national pageants like Miss India, Mr India & Miss Diva. He trains & mentors all delegates who represent India at the international Pageants like Miss World, Mr World, Miss Universe. We run personality development classes in gurgaon for aspiring individuals.
For more details, contact us now!