Vocabulary skills are essential to each student's academic success. You realize what it is like to develop your vocabulary, you have been doing it for ages! With your high schooling and experience in reading and writing, you gain much knowledge you can pass on to your students. Here are some vocabulary development strategies to enhance your kid's language skills.
7 Vocabulary Development Strategies
1. Take A Student's Perspective: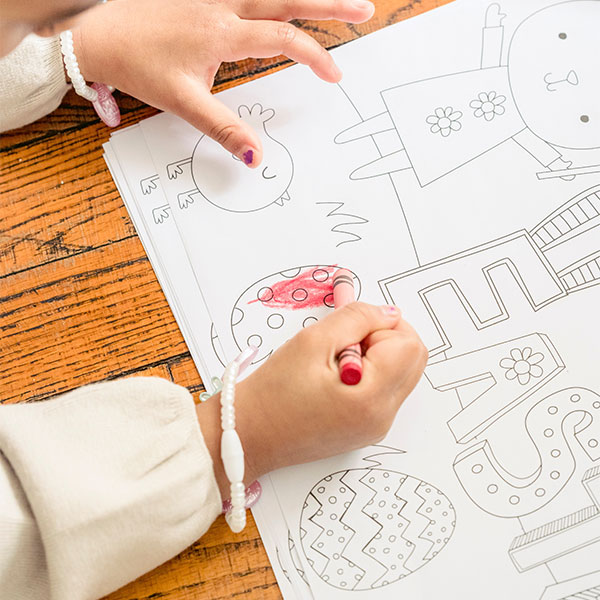 Adjust lesson plans to assist with any problems that students face as they learn new words. Teach them how to take a word they have never heard of before, pronounce it, and show its function in a sentence or two. They will understand its meaning through the sentences.
One way to upgrade this language technique is to take a culturally-responsive approach. And you can do this by setting up new words in examples that your students are aware of, for example, it can be geographically, culturally, or socio-economically.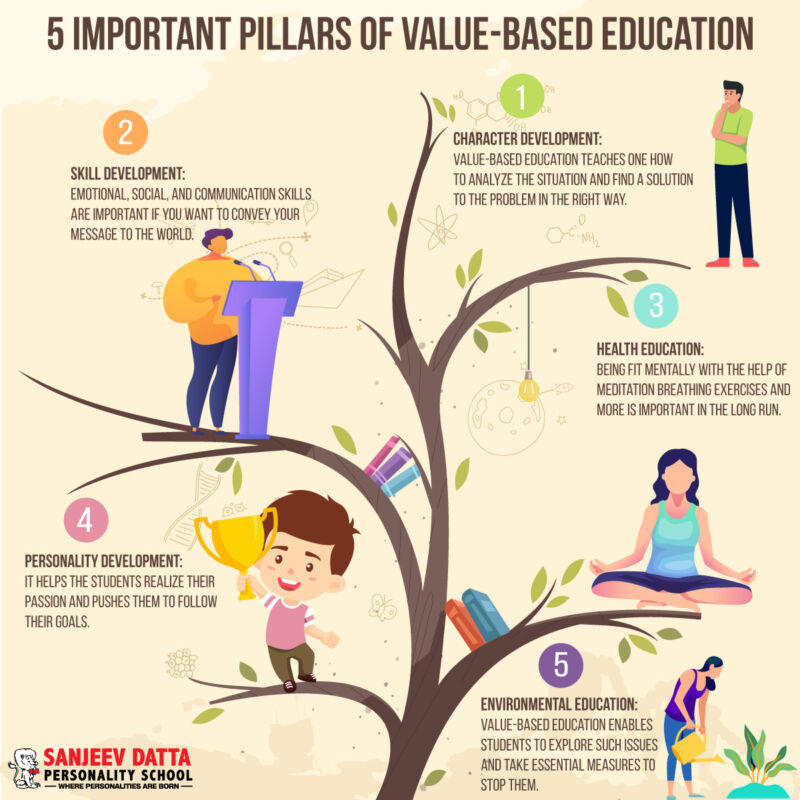 2. Try Using A Word Wall: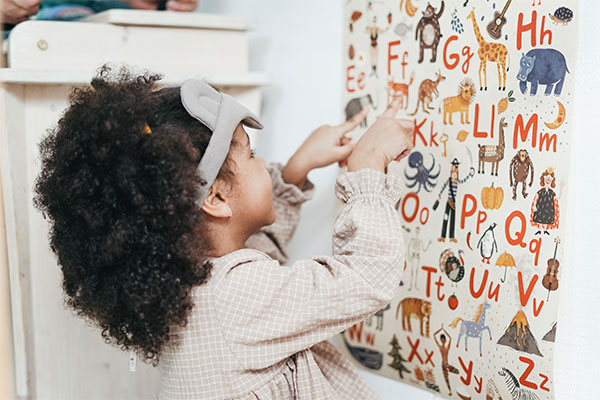 A word wall boosts kids to focus on grasping new words. Word walls are easy to design! Just type or handwrite a list of words in large fonts and hang them up on a bulletin board or a wall where students can see it daily. Make sure to add new words all through the year so that your students develop their knowledge of unknown words and their meanings. Word walls give a fun way to build up your student's vocabulary skills.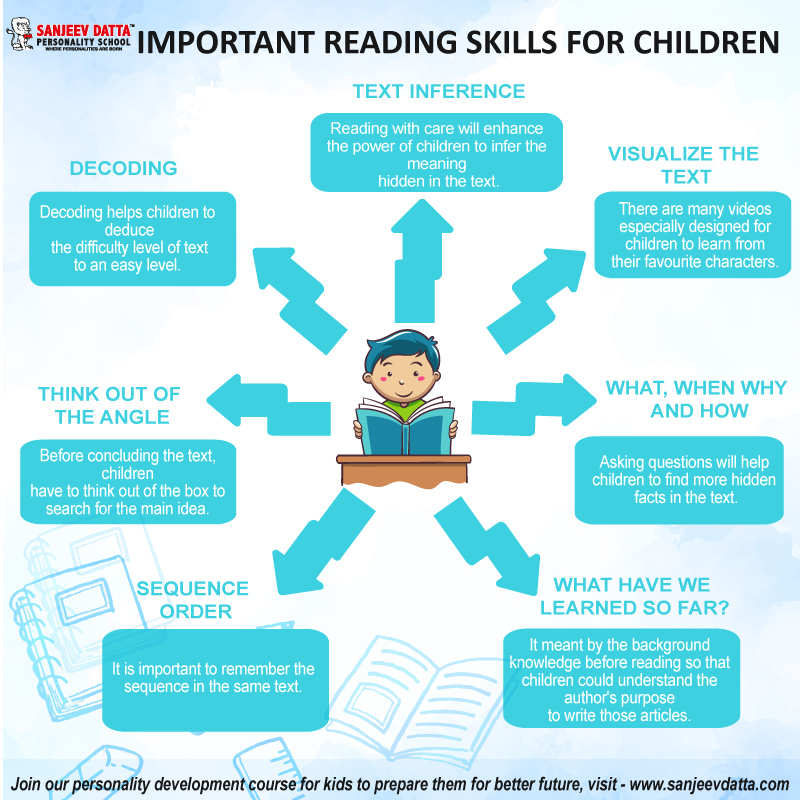 3. Create Vocabulary Notebooks:
Vocabulary notebooks promote students to expand their prior knowledge and boost their language proficiency. You can encourage students to think about writing synonyms and antonyms near each new word.
To make vocabulary notebooks fun, instruct your students to draw pictures or create charts to show how they used a word in a few sentences. It gives them a chance to practice that word a few times and strengthen its definition. A perfect time for students to exercise their language with vocabulary notebooks is during writing periods.
A regular rhythm of writing periods coupled with their vocabulary notebooks will boost students to reflect on the words they have learned and to keenly use them in their writing to get additional practice. These vocabulary word books will show the students of their progress. It will help them analyze just how much they have developed throughout the year.
Visit: benefits of meditation for kids
4. Connect Word Meanings With Semantic Mapping: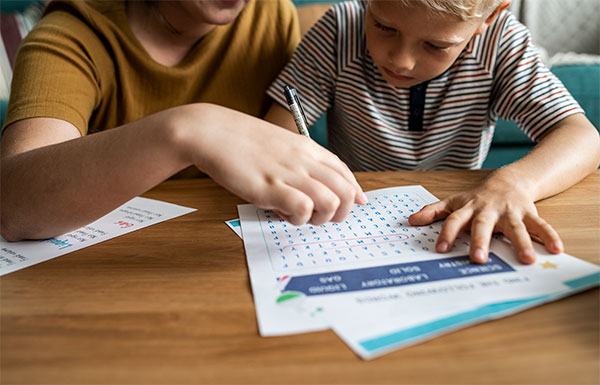 Semantic mapping is a sort of graphic organizer that exhibits a relationship between specific words and phrases. Select one student to draw a keyword on the blackboard. Next, ask your students to participate in generating the map and write down words that are linked to the keyword. For instance, a student or teacher could write the word "farm" on the blackboard. Your students would take chances writing words such as cow, hens, horse, hay, and farmer.
Semantic maps develop students' vocabulary and reading knowledge. Teachers can give more challenging words each week. As students increase their vocabulary, they will become self-assured in their reading and writing abilities.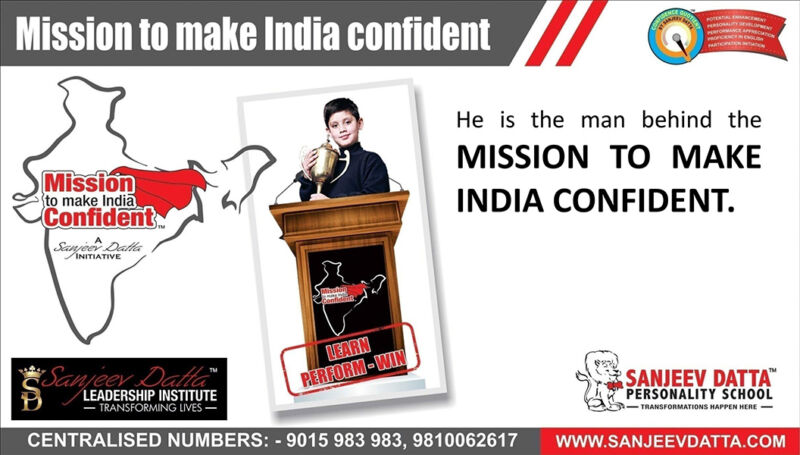 5. Make Word Cards: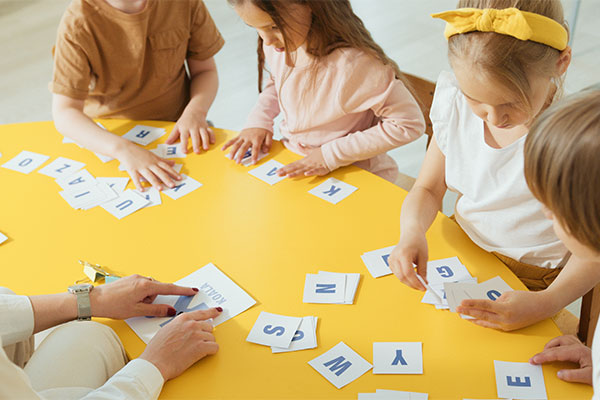 In this method, students can write single keywords on distinct blank cards. They will decide if that word is a noun, pronoun, adjective, or verb. Check whether they write the definition below each word. Teach them to use those words in a few sentences, or convert the word into a quick writing prompt.
Think of putting students into small groups of two to four kids. They can help each other to develop their vocabulary by familiarizing keywords to each other and putting them to use in a sentence. Weekly word cards support language as well as work in personality development for kids and improve reading comprehension.
6. Encourage Reading Comprehension: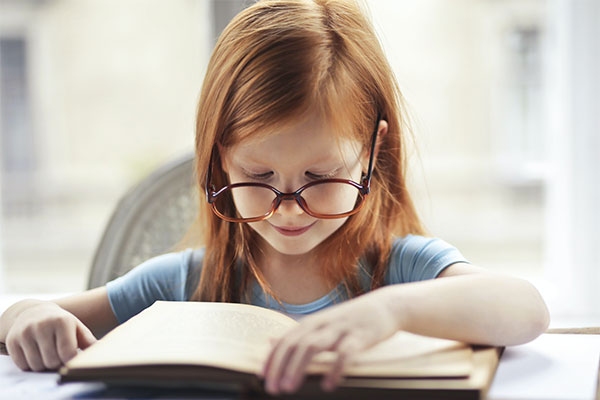 It is important to every student's academic success to expand their reading comprehension abilities. Various teaching methods, united with consistent reading assignments, should help build comprehension and vocabulary development.
Below, you will get a few tips to help boost your student's reading comprehension skills:
A discussion in class about books they are reading- Discussion on books helps students to recollect the stories and promotes comprehension.
Phonics- Practicing phonics is an entertaining way for kids to build their vocabulary skills.
Reading the right books- Give your students books appropriate to their grade level. Books should be easy enough for kids to know the story's meaning but challenging enough to develop their vocabulary.
Read aloud- Ask students to take turns reading aloud to make it easier for them to see words and to hear them, too. They can pick up how to pronounce the words as they go. Be watchful of students who might find reading aloud in front of the whole class to be frightening. If any students are in such a category, ask them to read aloud to a partner, teacher, parent, or small group.
Visit: creative learning activities for kids
7. Use Visuals And Situations:
When feasible, make use of meaningful visuals in your classroom. Flashcard tools like Vocabulary Cartoons help students relate to words in fun cartoons through memory techniques. This technique works well from the elementary grades through to high school. As the best personality development school for more than 20 years, we help your kid grow and develop his vocabulary skills by exercising such activities in a classroom.
Practice the following visual vocabulary teaching approaches with your students:
Change your students into word detectives! This exciting activity gets kids to read books while searching for keywords. Give them a list of keywords to search for in the book. When they find the keywords in sentences, ask them to use those words in spoken and written sentences.
Kids love art, so why not get them to make drawings to express their compassion for words? Students can develop their connections to new words over drawings, patterns, and other examples.
So, for rich language development, use a variety of vocabulary development strategies for teaching vocabulary and provide the required support and guided practice. In addition, evaluate vocabulary learning and encourage students to learn more words outside the classroom.
Visit: benefits of drama classes 
Why Sanjeev Datta Personality School? 
Development of fluency and proficiency in English Speech usage
Enhancement of communication skills
Building of character, morals and etiquettes
Academic Brilliance, Concentration & Observation skills Enhancer.
Expressive Ability Enhancer
Youngstars Stage Championship
Cognition, Creativity and Intelligence Enhancer
Creating Young Journalists through enhancing interview skills
Physical Persona, Positive Attitude n Body language Enhancer
English Syllabus Grades Enhancer
YoungStars Show Anchoring
General Awareness, Topics and Subject Knowledge Quiz Enhancer
Stage Compering and Anchoring skills Enhancer
Time Management and life skills Enhancer
Voice and Speech Enhancer
For more, contact us now!