Teaching is not only a noble profession but a social responsibility also. Students look up to teachers for knowledge and inspiration. It becomes a crucial thing to groom these teachers for grooming the future generations of the nation. Microteaching refers to the training imparted to B.Ed or students of Bachelors of Education while undergoing training as teachers at the institute. This training where aspiring teachers take up demo classes before entering real schools for getting the real teaching experience is referred to as Microteaching. It includes tutors, some real students, externals, and examiners acting as students to provide the classroom ambiance. To ensure the aspiring teachers are hitting the right note, the tutors need to guide them, these list of key steps for micro teaching is essentially recommended.
To make the motive of this essay clear, here are certain steps of micro-teaching that can assist soon-to-be teachers for some moral support:
Planning: 
Before starting any work, there should always be a plan or a layout to avoid the last-minute rush. This layout is more like an agenda that is to be done for the micro-teaching. Sometimes, student teachers become conscious and fear a chaotic situation, so to avoid that, it is better to stay prepared and alert.
Visit: Role of Micro Teaching 
2. Rehearse: 
It is common for student teachers to become nervous and fumble. However, they are to be in front of the pupils most of the time so rehearsing effectively to remove the fear of public speaking is greatly advisable. This will make them confident enough to face the children and their queries.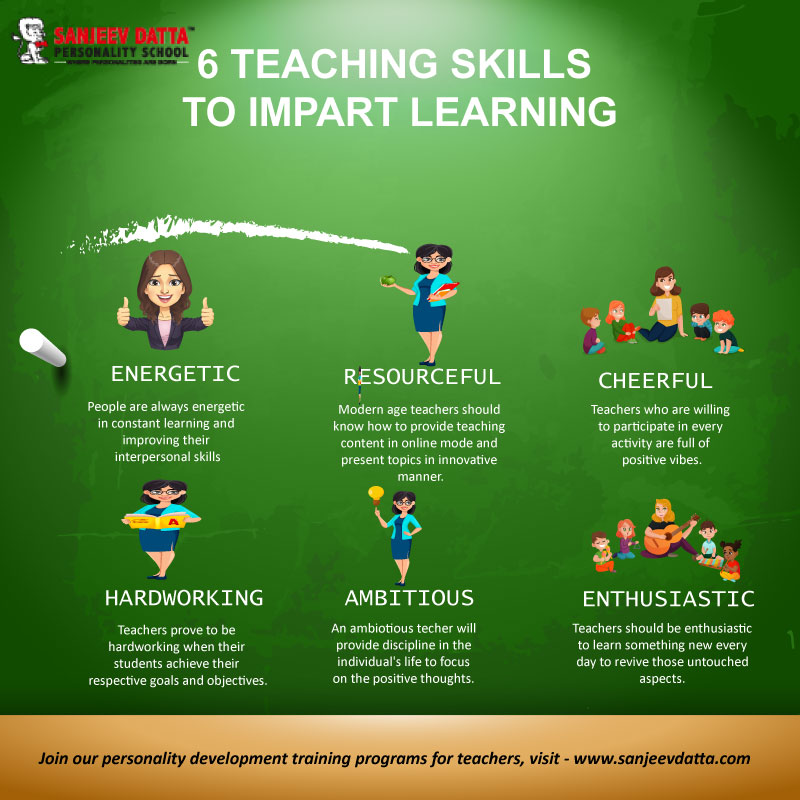 3. Become Thorough with the Lessons: 
Make important notes on the lesson. Try adding extra information for facts and trivia- it makes lesson learning interesting and interactive. Avoid straight away reading from the book- children find it uninteresting and boring, making it just another class. This is one of most imperative steps of micro teaching.
Visit: Thinking and Reasoning Skills 
4. Body Language: 
Other than words, your body and your face expresses a language stronger than your mouth. Make sure, you are calm, composed, and relaxed. This way you would attract more attention.
5. Reviews: 
After the demo class or micro-teaching, asking for reviews and feedbacks are very crucial for future rectifications. The advice and feedbacks are to be taken positively for improvements.
6. Practice Blackboard Writing: 
Highlight the words on the blackboard or writing board that is available to you. Writing on the board grabs the attention of the students because they know that it is important to note it.
Visit: Micro Teaching Skills 
7. Criticism: 
A person grows in personal life after they receive and accept their flaws. Criticisms are a part of every job profile and it is mandatory on a professional front to work on these flaws.
Visit: Skills to Build Resilience 
8. Recheck: 
Keep checking and planning for anything that you might have missed. Since this is also a part of personality development training, there should not be any skill that is required for this job and you are not yet well-groomed. It is all about making the best impression so that you can let go of all the over conscious feelings you are going through now.
9. Run a Relay: 
The whole process of practice and performance should be kept in a repeat mode. Many aspiring teachers might know but their skill of public speaking trembles their whole demeanor. This skill must be strengthened because the whole foundation of their career is going to be about addressing the lesson and students' problems.
These are the skills that are required in the teaching profession: 
speaking
listening
reading
writing
empathy
strictness
motherlike emotions
Considering the importance of this profession, the aspirants should keep in mind the correct steps of micro teaching to ensure a good presentation in front of the externals and examiners.
Soft skill development which is ordinarily outlined as a non-technical skill which is embedded in all of us that allows someone to communicate efficiently and harmoniously with others is essential to companies and can reshape society, mindsets, administration, characters, and performances. This is why we have our personality development classes in Delhi.