"A transformational
personality course

that will teach you life hacks that will further your

professional and personal goals

"
Skill to success is one of its kind course for
BUT WHY SHOULD YOU GET IN?
Good question- but can I ask you – why shouldn't you get in?
You felt more confident about yourself

You became 10x better at presenting your work

You are smarter at grabbing new opportunities and subsequently growing your finances

You learn to say no

You are getting Personality Rich because you have direct access to the team responsible for bringing 9 international titles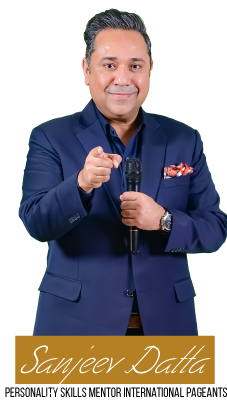 Sanjeev Datta introduced Personality Education in India 20 years ago in 2003
"There is no better investment than in one's own abilities" – Sanjeev Datta
20+ years of pioneering in Personality Skills Development and Education

Conducted 500+ executive, parent, teacher and student workshops in leading institutions and corporates

6+ years as an Expert Panelist and Personality Skills mentor for Miss India Organisation
9 International Title Wins for India including Miss Universe'21, and Miss World'17

Developed and curated the proprietary Theatrical Action Methodology (TAM) over 15 years

Recognised as a notable 'Educator' by TOI (2012), and featured as a Trailblazer in Economic Times (2011).
Join Over
100,000 Professionals
for exclusive personality development training.
Foundation Skills for a Successful Journey of Life