How often do you realize that the stream of emotions shown to others is appropriate? The basic reactions we give to others shows our inner feelings on what we are thinking about. It is not always easy to find good emotions to give and receive back. In some personality development classes, they show us the qualities of emotionally intelligent leaders. Emotional intelligence does not always mean giving reactions to people but it provides validity for those emotions. Mistakes can be done by anybody from ground-level workers to a top-level manager. It does not mean that they should be taught differently about the qualities they should perceive as an emotionally intelligent person. There were times when this does not use to matter as jobs in earlier times were not considered that much complex.
With the changing work space conditions, it is helpful for a person to learn about emotional intelligence and develop a high EQ to focus more on the present issues rather than thinking for the future to become better. Emotional intelligence is important as it gives self-confidence to a person who acts sensitive to the environment and can not handle dynamic situations in the tasks. It becomes equally important to consider valid emotions while making important business decisions. It gives the strong willpower to accept mistakes on our own and regulating those principles for more productive performance in the future.
Arguments are common in the interpersonal space for an organization but how to solve them patiently requires the powers of a highly qualified person with high EQ. The personnel hired for the top-level are determined by their EQ level because they have the required capabilities to handle all the problems with the utmost care. Here lies the importance of emotional intelligence and it is the right time to discuss the qualities of an employee with high EQ.
Listing down the major qualities of emotionally intelligent leaders to climb the ladder of success:
Ask questions to yourself if you are doing right or wrong in your decision making?. People who motivate themselves by counter questions such as self-evaluation of our reactions give themselves strong willpower to continue their growth process. Individuals with high EQ levels know how to motivate themselves to achieve their top-level goals and objectives. There is a difference between aggressive competition and positive competition that highly emotionally intelligent people will get to know easily as they want to experience innovation in their tasks. It induces a person to be creative as well and enable their critical thinking skills while solving the critical issues in the firm or a particular department. Employees can motivate themselves by thinking of earning more incentives by being emotionally active in the tasks.
Visit: importance of motivation
Thinking of a better future always strikes everyone at once but leaving present opportunities for that is not an option. People who get tensed about future opportunities or what will be the situation years after having a confused look at the emotional intelligence aspect. Personality development classes help people to think about the present and working hard on moving further with the calmness and patience in their personality. Living in the moment never goes wrong as who would imagine that something new or exciting could happen to them or they may find some new options to pursue as their profession. No one would know that those big FMCGs could be doing better at present because they knew by working hard at that time would get positive results in the future.
Visit: how to improve social intelligence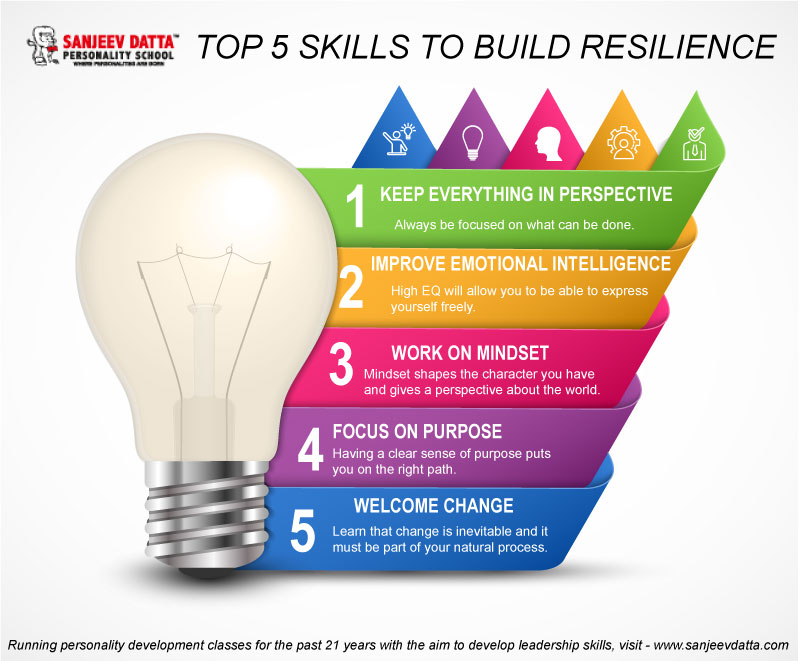 Solution-oriented mindset: 
Ever stuck in the middle of a problem and can't find the solution for the same? Don't worry happens to all but the manner in which those solutions are found can be recognized by a person with high emotional quotient. With the rise in the dynamics of various job profiles, it has become necessary to acquire problem-solving skills to perform actions and before time. Time management is also important for people who attain high emotional quotient. By working on the logical thinking of the employees, their managers keep on assessing them on the basis of what they have performed and how many valid solutions they have provided to the group discussions. Parents and teachers should provide guidance to the kids while they are making important decisions or finding apt solutions for their problems.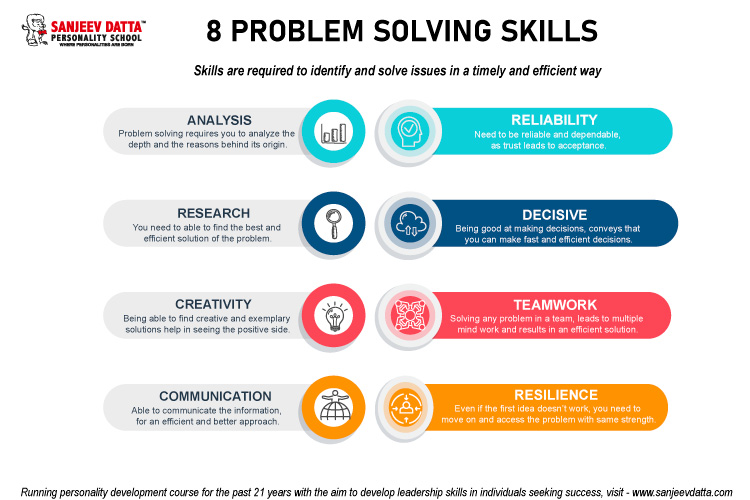 Visit: how to develop emotional intelligence
Aware of all the strengths and weaknesses: 
An emotionally intelligent person may know how to count their strengths and weaknesses that lead to working upon their weaknesses for an excellent result later. People should know how to accept criticism and try to get through the main reason for the criticism. When a senior manager or a teacher may ask you to improve on yourself and count your weaknesses, that may be transformed to a negative degree of emotions for the listener. But the kind of criticism they make is because of the concern they show to us about our performance. Simplifying the issue by suggesting the students perform better next time. Criticism is not always bad for people as it makes them strong to act accordingly in their tasks and projects. Employees may be asked to attend some exercises which may help them recognize the challenges they have to face while moving further in their career planning.
Visit: Neuroscience for personality development
High return investors, here, defines the people who invest in their personal growth they lead to positive and strong returns always. This is because they only focus on the positive attitude to be brought up while planning for our better future. People who are highly emotional intelligence already invest in their personality development tips and tricks to procure more efficiency in their tasks. They are ambitious enough to follow their dreams and goals by handling all kinds of obstacles in their way. They focus on their communication skills to be set for any important meetings further. Top-level managers are selected from ⅔ of people who have high EQ and they have a more notable understanding of the improvement in personal growth.
Visit: steps to think positive thoughts
Start working on yourself!!
If you have to acquire the qualities of emotionally intelligent leaders, it is high time now to work on our soft skills and focus on the betterment of their personality. When hiring more people, employers of 20% of the companies consider high EQ levels and for promotion as well so that they can handle their potential clients properly and resolve any kind of conflicts. As compared to IQ, Emotional intelligence is now considered top soft skills for an employee to be acquired. It predicts performance more effectively. It is considered as the most important predictor of whether the person has led the team properly or not. Teachers should check their students' EI by giving them fun activities so that they get to know about how much sense they are to the external factors.
Our personality development course for youth focuses on teaching performance skills to the persons who have chosen their respective fields and are willing to grow & excel themselves. It involves acquainting them about various aspects that can lead to success, developing business managing skills and how to work towards achieving success.