Sanjeev Datta Personality Curriculum
TAM (Theatrical Action Methodology) is a quite unique, innovative, practical, result-oriented, scientific and arts-based methodology developed by Sanjeev Datta by working and researching very closely with students, parents & teachers & individuals for over 15 years in almost all major schools, institutes & companies in Delhi-NCR.
The curriculum projects a blend of techniques and concepts of theatre and techniques in education, performance theatre, edu-drama, psychology, drama-therapy, personal development, life skills and success coaching.
Our curriculum emphasizes on the following
INTELLIGENCE & BRILLIANCE – Relating to learning, grasping & idea generation
Every person wants themselves & their child to do well in this sphere as well as academically in their school but does not know how to make it possible. Through TAM we make it possible by improving all 3 learning styles. i.e. Auditory, Visual & Kinesthetic.
OBSERVATION & ANALYTICAL SKILLS – Active acquisition of information from a primary source
Maximum learning takes place through observation & understanding happens through analytical skills. But people don`t know how to align these skills in themselves & their kids, as a result of which the potential doesn`t get fully explored.
BODY LANGUAGE The conscious & unconscious movements & postures by which attitudes & feelings are communicated.
Our body language reveals our attitude & state of mind. It is significant for communication & relationships. People don`t know how to develop a positive body language in themselves & their kids. Through TAM we develop positive body language by working on the body balance, rhythm, energy regulation & positive attitude.
CONFIDENCE & SELF BELIEF – A feeling of trust in one's abilities, qualities & judgment. Self-belief trust in one`s positive characteristics.
Our confidence & self-belief decide for us whether we will be able to achieve what we want to or not, whether our endeavours will be successful or not as a matter of fact whether we will be able to initiate our endeavours or not. Through TAM we create a change within to harness & nurture one's confidence & self-belief by practising incorporating positive visualisation.
EFFECTIVE COMMUNICATION should generate the desired effect & maintain the effect, with the potential to increase the effectiveness of the message possible purposes- to elect change, generate action, create understanding, inform or communicate a certain idea or point of view.
It is the meaningful exchange of information between two or more leaving creatures. Every person & parent understands that they themselves & their child cannot be successful in life without learning the knack of effective communication. Through TAM we teach you & your child to communicate in a clear, credible & authentic way by enabling you/your child to think fast, be inquisitive, develop a good voice quality & use the right vocabulary.
ENGLISH DIALECT
English is universally used & accepted language. In today`s day & time. English has become an important requisite to become successful in any sphere of life or in any field.
The problem that we face & our kids face is that there are not able to think in English, we first think in our mother tongue & then translate it & that's where the grammar goes horribly wrong & fluency doesn`t get established.
Through TAM we work on the cognitive capacity skills along with the conditioning of the jaw which helps you/your child to become well versed with the language & use it fluently.
BEHAVIOURAL PATTERN
Behaviour is the range of actions & mannerisms made by individuals in conjunction with their environment, which includes other individuals & systems. Unwanted behaviour patterns play havoc in the positive development of one"s personality.
Through TAM we rectify these unwanted & negative behaviour patterns by instilling new belief systems & making you & your ward undergo role-play training to develop newer & correct behaviour patterns.
EXPRESSIVE ABILITY – To be able to express one's feelings
Some adults & kids are unable to express their feelings due to problems with vocabulary, producing simple & complex sentences, remembering words & issues with articulation. Through TAM we develop expressive ability by conditioning the neuromuscular speech eye expression coordination & improving the face expressions & voice emotions.
CREATIVITY – Process of producing something that is both original & worthwhile
We need to be creative in order to be different so that we can create our own individuality. Through TAM we inculcate creativity in individuals by stirring the imagination & cognitive abilities by conditioning them through our imagery concept of positive visualization.
LEADERSHIP – Process of social influence in which one person can enlist the aid & support of others in the accomplishment of a common task.
We all should understand that leadership is an acquired skill. True leaders are not born but created. Through TAM we develop leadership qualities by infusing & instilling public speaking abilities, self-confidence, good observational skills, communication skills & interpersonal skills.
THEATRE – As a performing arts & stage basics
Life is a stage & we are all actors our real performance is on the stage of life there is no 2nd take in life. Through TAM we bring out the best in your child by exploring, discovering & nurturing his/her potentials.
EXPOSURE
We all need a platform to showcase our talents. Through TAM we develop potentials & give your & your child centre stage exposure to provide the finishing edge to your/ your child`s personality.
Kids TAM Session* (*CAN BE CHANGED WITHOUT NOTICE)
THEATER SESSIONS: 40-60 Mins.- Fun-filled, fast-paced concepts, techniques & modules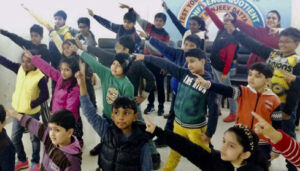 OPENER TAM MODULE aims at
Opening the body response, Energy regulation, Neuro Muscular Conduction, Receptiveness, Initiative, Environment/individuals adaptation, Positive body language with rhythm n balance, Channeling excessive energy n hyperactivity.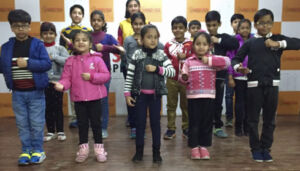 SHARPENER TAM MODULE aims at
Voice n tone, Pitch-throw development articulation, modulations, Speech development, English dialect n Talk flow, Stage exposure, Neuro-muscular-speech-expression-coordination, Stage comparing n Misc basics, Creating & intelligence-quick think response n reaction, breathing/ breath control patterns & exercises Individual exposure with marking.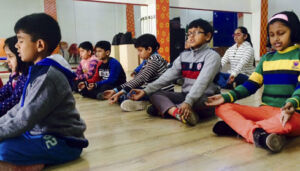 TECHNICAL TAM MODULE aims at
Face expressions n Overall expressiveness, Concentration development-Focus, Attentiveness, Distress, Memory, Imagination, Observation, Meditation etc.
ORGANIZATION TAM MODULE aims at
Performance-Character Dramatisations, Role Play, Skits, Scripts n Speeches for School Assembly Presentations, William Shakespeare Plays n Recitations, Behavioural Response n Reinforcement, Team play, Organisation, Inter-Personal Skills, Leadership Skills, Interaction, Exposures, Appreciation, Team showcase.
Join Over
100,000 Students
for exclusive personality development training.
Foundation Skills for a Successful Journey of Life