The debate is a prominent tool for involving students and people to bring a bit of life to the classroom or the workplace. The importance of debate for students in the classroom can improve their ability to learn basic critical-thinking and presentation skills in a way that other forms of skills can't match up with. Classroom debates can train students and people in general about rational thought, community and cultural understanding, customs and manners, set of thoughts, influencing ability and the main element of it public speaking. Student debate has the ability to genuinely involve the students in appropriate learning and to encourage students to be profound thinkers. The debate is more than just quarreling about a topic, the composition and practices of a debate are meant to hold both sides calm and render them capable to think.
The importance of debate for students:
Using an individual's voice as a weapon is by no means a unique event that has taken place in the last century or two. For many years have we been at war with our words and the way of life of either any law, acts of war, marketing or company settlements, conjugal conflicts, and even children playing with words through word spats have been settled via some kind of verbal battle and ultimate settlement? From the Mesopotamian empire to the British parliament and the Indian democracy ways, debating has displayed the tool of opportunity to determine the direction of information and the way one ends up in a settlement.
1. Develops a skill and enhances knowledge: 
Nowadays debate turns to be an important point of conversation from presidential debates in the US elections to open forums in colleges and schools. It is an essential part because it promotes skills and knowledge both from the speaker's perspective and the audience which listens to the conversation.
It encourages students and people to mature into a more confident and bold person. And it will assist the students to acquire a political identity or personal identity of their own like a debater. It also encourages the learners to acquire insight of ownership of the world and a feeling of empowerment, as they will identify particular global and domestic problems, and how the government can determine our generation's dilemmas. It will prompt them to increase their trust and will give them clear identity points enough to deliver in any position without any uncertainty.
Visit: how to build confidence in child
2. Improves critical thinking skills: 
The importance of debate in education revolves around its ability to show children the importance of critical thinking. In a world where children have completely passively spoon-fed information, critical thinking is lacking as education is no longer interest-based.
However, debating can enhance a student's critical thinking skills and grant them to explore the topic they have been given. Rather than children passively acquiring knowledge, they are required to sharpen their ideas and reject thoughts and plans that don't make sense and choose ones that do. Debating also encourages them to question the opinions they hold and explain why they hold a certain thing in a certain way.
Visit: benefits of peer mentoring
3. To be a better confident human: 
Nowadays debate has become a major topic of conversation. It is necessary because it improves skills and experience. It helps the students to become a positive confident human with a bold personality.
Visit: pillars of value based education
4. Better Public Speaking ability in a Poised Manner: 
Having better poise and communication delivery indicates your public speaking skills will be considerably increased. This is because inadequate public speaking is oftentimes mostly a consequence of bad topic background and training. Inadequate preparation and training also mean you will be more inclined to get agitated and frightened as you are likely to fail because you are not completely prepared.
5. Makes the child have a wider perspective: 
The debate is an essential characteristic of a child that makes him put forth his view in explaining a condition of social cause whether be it in support or against. Guiding students into considering a certain topic helps them to increase their confidence within, makes them an extrovert and informs them of the revolving issues of the country or a certain topic.
Visit: imagination and creativity in childhood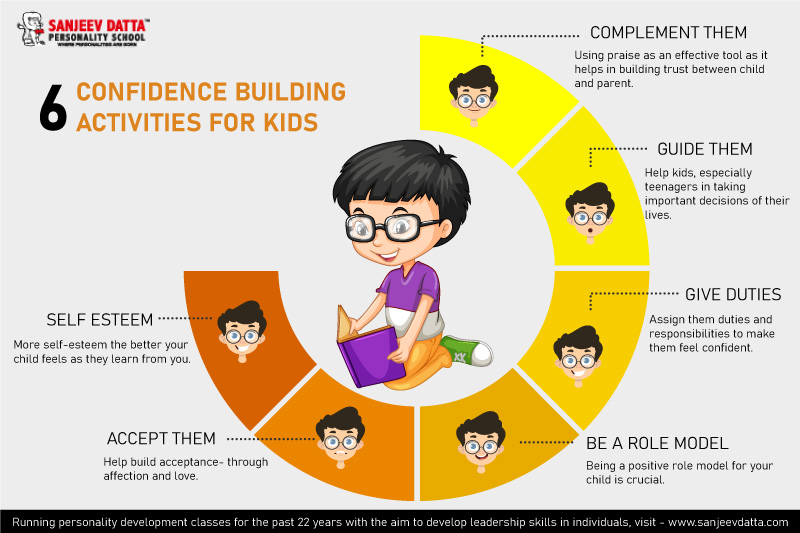 6. Improves Student Retention of Knowledge: 
In contrast with conventional education, debating can improve knowledge retention of the topics analyzed and learned. This is because debating is active and interest-based learning that occupies the brain completely.
It is important to have subjects that make students study actively tending to improve knowledge recall. Therefore, debating helps students retain what they have read for a more extended period of time than passive training or the conventional form of learning.
Visit: parenting mistakes
With the onset of personality development in the world, we as people know the importance of debate for students and how it helps in actively achieving critical thinking and reasoning. Personality development for kids has achieved the need in helping students know their potential, in the long run, this is why it should be given Importance.
With this article on importance of debate for students, we tried to highlight the need to encourage the parents to emphasis on improving communication skills for their children.